Financial Services
Deposit Accounts
Whether it's a lifelong dream or a weekend getaway, TAP FCU offers a variety of great savings options to help you get there. They're all NCUA-insured, so you know your money is safe. Our deposit accounts let you earn competitive interest rates while keeping your money totally liquid so you can get to it when you need it.
Set Up an Account Today
Want to become a member of TAP FCU? Check if you qualify for membership, then fill out the form below. Please mail or bring it in to 9110 IH 10 W, Suite 100, San Antonio, TX, 78230. You can also email it to memberservices@tapfcu.coop.
Apply for Membership
Federally Insured Accounts
Share accounts are insured to $250,000 by the National Credit Union Administration, a U.S. government agency.
Regular Share (Savings) Accounts
Depositing a set amount regularly into your share (savings) account will provide you with a feeling of security when emergencies arise. Deposits can be made in person, ATM located at the upper entrance of SABOR, through the drive-thru, or by mail (please don't send travelers checks or cash by mail). Savings in TAP FCU can also be used as security for a loan at a more attractive rate (this is called a share secured loan). Dividends are paid quarterly on balances over $100.00.
Share Draft (Checking) Accounts
Personal and Business checking accounts are available. Dividends are paid monthly on the first day of each month. The minimum daily average balance to earn a dividend is $500. The first check order (100 checks) on personal account is provided free.
Share Certificates
Certificates are available for terms of three months, up to 5 years. The minimum certificate amount is $500 and dividends compound monthly.
Traditional IRA and Roth IRA
Accounts can be opened with a minimum deposit of $50. IRA and Roth IRA Certificates are available for 1 - 5 years. The minimum IRA – Roth IRA certificate amount is $1,000. The credit union also has available IRA's under the SEP (Simplified Employee Pension) Plan available.
Escrow Accounts
This is an operational account for the purpose of providing members a separate account to deposit escrow funds, security deposits, etc. so as not to commingle those funds with other types of deposits. Escrow Checking is also available. Funds in these accounts are not paid a dividend. Call the credit union office for more information on these accounts.
---
Loan Services
Loans at your credit union are low cost. Don't take our word for it–shop before you borrow! TAP FCU has no prepayment penalties, hidden costs or add-on charges of any kind to the contract.
Apply Now!
Consumer Lending
Numerous types of loans are available, including: Secured such as auto, boat, motorcycle, motor home, and business equipment; and Unsecured such as vacation, bill consolidation, MasterCard, and line of credit.
Real Estate Lending
We specialize in interim construction lending. The credit union also offers great Portfolio programs to include First Mortgages and land loans. Call or come by the Credit Union to get more information on our programs, or visit the TAP FCU Online Mortgage Loan Center using the link below.
Insurance Coverage
Optional Loan Protection (Credit Life and Credit Disability) insurance is available. Contact the credit union for details on these valuable insurance plans.
---
Online Services
Here at TAP FCU, we strive hard to make our services available to our members in every way possible. Our free Online Services are available 24 hours a day, seven days a week, giving you the ability to do business with us whenever it is convenient for you.
Bill Pay
Enjoy the convenience of paying all of your bills online without paying a fee or buying stamps. If you work from a laptop or from a home computer, you can take advantage of Bill Pay. Making monthly payments has never been easier.
TAP Line
Our Voice Response System is available 24 hours a day, 7 days a week, including holidays. It allows TAP FCU members to complete a variety of transactions by calling (210) 614 4255.
The TAP Line Allows TAP FCU Members a fast, easy-to-use service with any touch tone phone. All you need is your account number and your access code. The easy-to-follow instructions will guide you through the transactions you need to perform on your account.
TAP Line is a convenience offered to our members giving them time for the more important things in life.
---
Other Services
Along with savings, checking and loan services, TAP FCU offers a number of other services to its members. These services are simply meant to help enhance your benefits as a member of the Credit Union and they are available to you either for free or at a very minimal cost.
Teller Checks
Teller checks are available free of charge for withdrawals from escrow accounts. There is a $1 charge for Cashier's Check or Teller check withdrawals if it is not made payable to the member.
Reorder Checks
Reorder Checks
Once you are on Mainstreet Checks's reorder page, click on the "How to Order" button and you will be walked through the easy and secure process!
Verify the Credit Union's Routing Number (314091035) before completing your check reorder.
If you are not comfortable placing your check reorder online, feel free to contact a customer service representative to complete your order.
Save Time and Money with Direct Deposit
The credit union is set up to receive direct deposits and automatic debits electronically free of charge.
Debit Cards
TAP FCU offers a convenient way to pay for products and services – the TAP FCU Debit Card. No Annual Fees. Our debit card program also features an ATM fee reimbursement up to $15 / month.
Wire Transfers
A wire transfer is a fast, convenient way for members to transfer funds from their TAP FCU accounts to another financial institution. There's no waiting or delays when the transfer is made, so you can be assured that the party on the other end has immediate access to the wired funds. Simply complete the Wire Transfer Request Form and fax it to (210) 593-1222.
If you need help with incoming wires, view the instructions below:
Note: All wire transfers are irrevocable.
ACH Origination and Wires
Your credit union can now help you schedule recurring payments, make credit union mortgage and car payments effortless. If you are a business owner, then you can reduce costs by sending payroll electronically.
Full-Service ATM
TAP FCU members now enjoy surcharge-free access to over 30 thousand CO-OP ATMS nationwide. Just look for the CO-OP designation at participating ATMS. Additionally, the full service ATM located at the upper entrance of SABOR is available 24/7 for your convenience. Members of TAP FCU enjoy free transactions at the SABOR ATM and will also receive up to $15 reimbursement of any foreign ATM fees per month. Our ATM offers deposit, withdrawal, transfer, and loan payment options.
Merchant Services
Business owners looking for an easier way to do business can stop looking elsewhere. In addition to business accounts, TAP FCU now offers the ability to provide Visa and MasterCard payment options to your customers. Inquire by phone or stop by our office for more information.
---
Member Discounts
Love My Credit Union Rewards
Travel & Entertainment Discounts
Credit union members can save up to 60% on Travel and Entertainment offers with Love My Credit Union Rewards.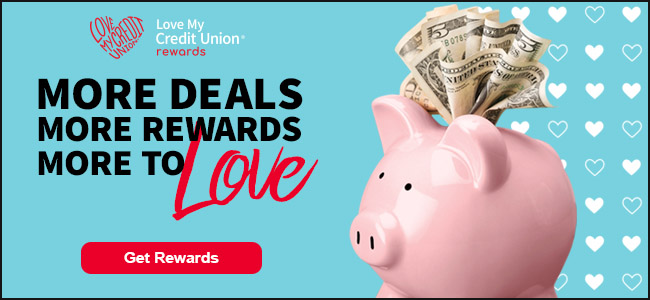 TruStage Auto & Home Insurance
Another way we help our members save — credit union member discounts from TruStage Auto & Home Insurance Program. Learn more at LoveMyCreditUnion.org/TruStage and get your FREE, no obligation quote.

---
Helpful Links
Texas Associations of Professionals Federal Credit Union is responsible only for the content of our own Web sites in our domains. The external Internet links to sites of others below are for resource and education only. TAP FCU cannot be responsible for their reliability and does not necessarily endorse the views expressed within them. Please notify the TAP FCU webmaster if the links below need to be removed or updated at webmaster@tapfcu.coop.